I am painting some HE new models (to me, returning to WHFB after about 25 years) and I thought I'd share the progress, together with some recently finished stuff.
I have also been busy painting additional things for my other two armies (O&G's and Dwarfs) and I'll get to those as well, eventually.
Hopefully there will be a steady release of images even when I have nothing newly painted.
I'll start with the most recent, finished yesterday but not based yet:
(new links - hope these work)
8 Sisters of Avelorn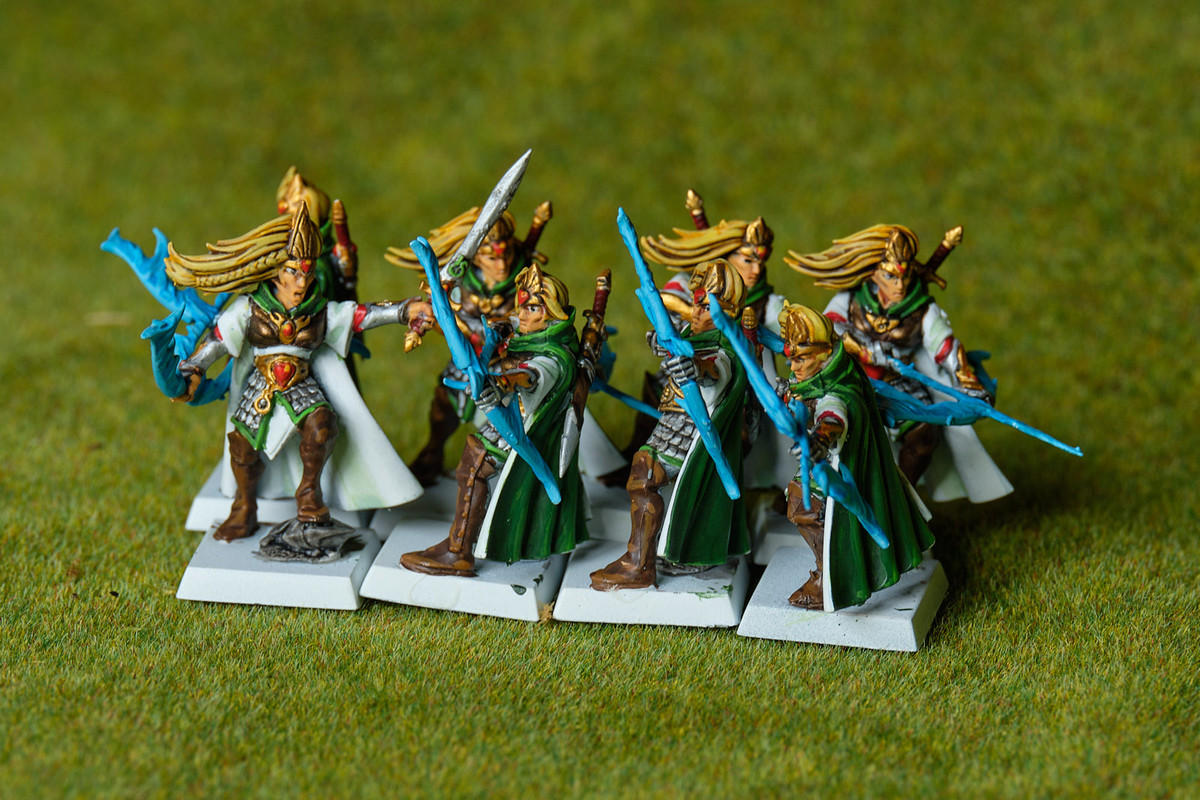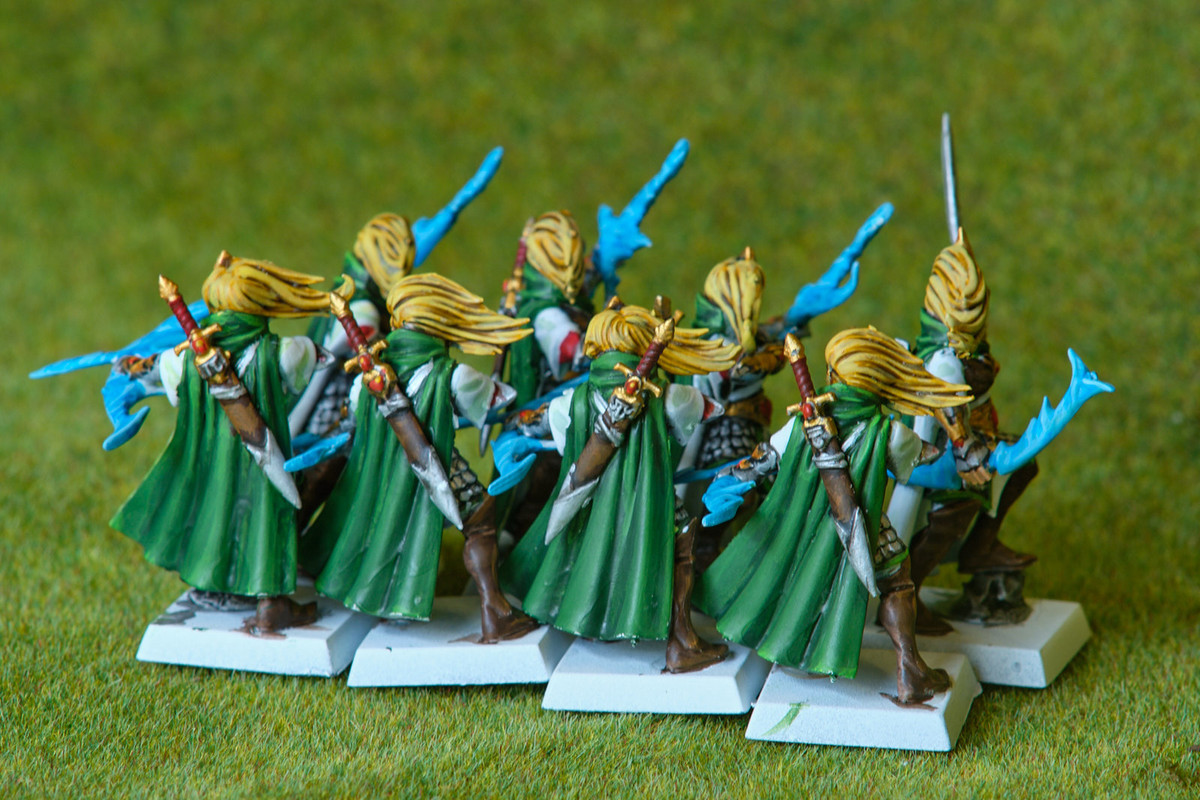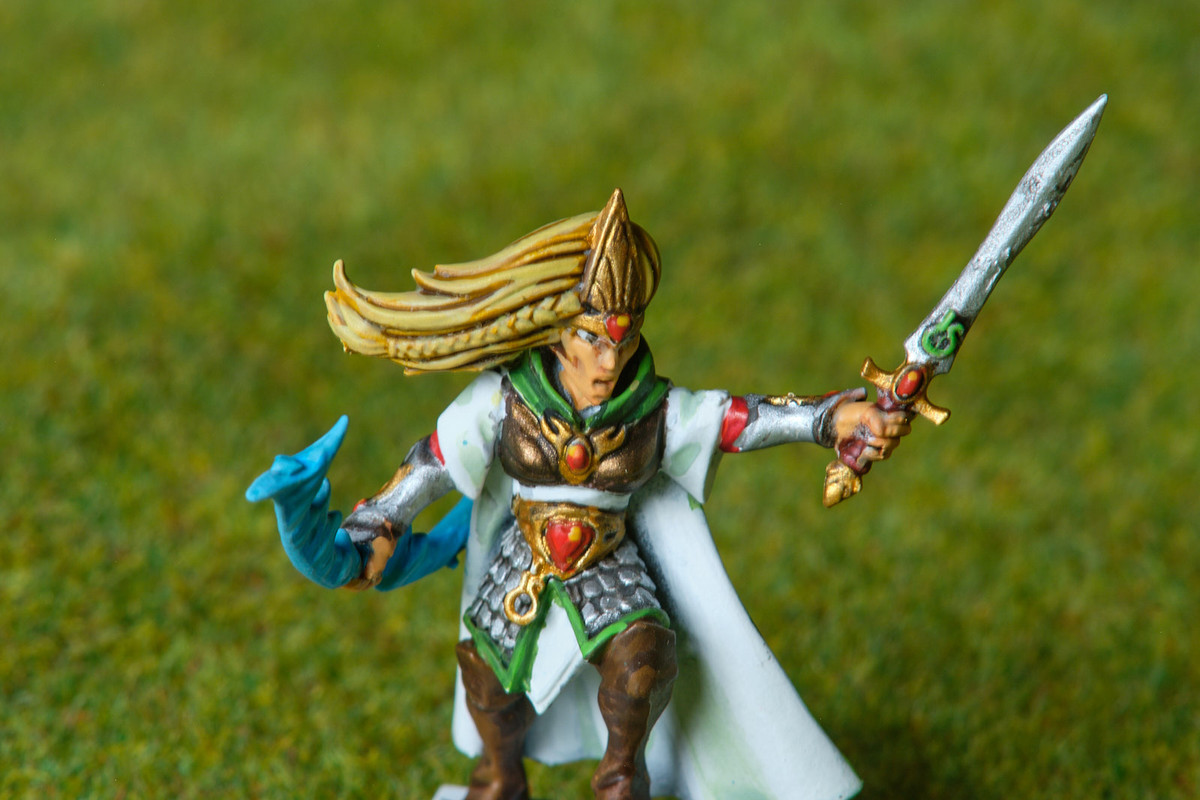 and the crew to four RBT's. 2 of them are repurposed from other roles in the High Elf army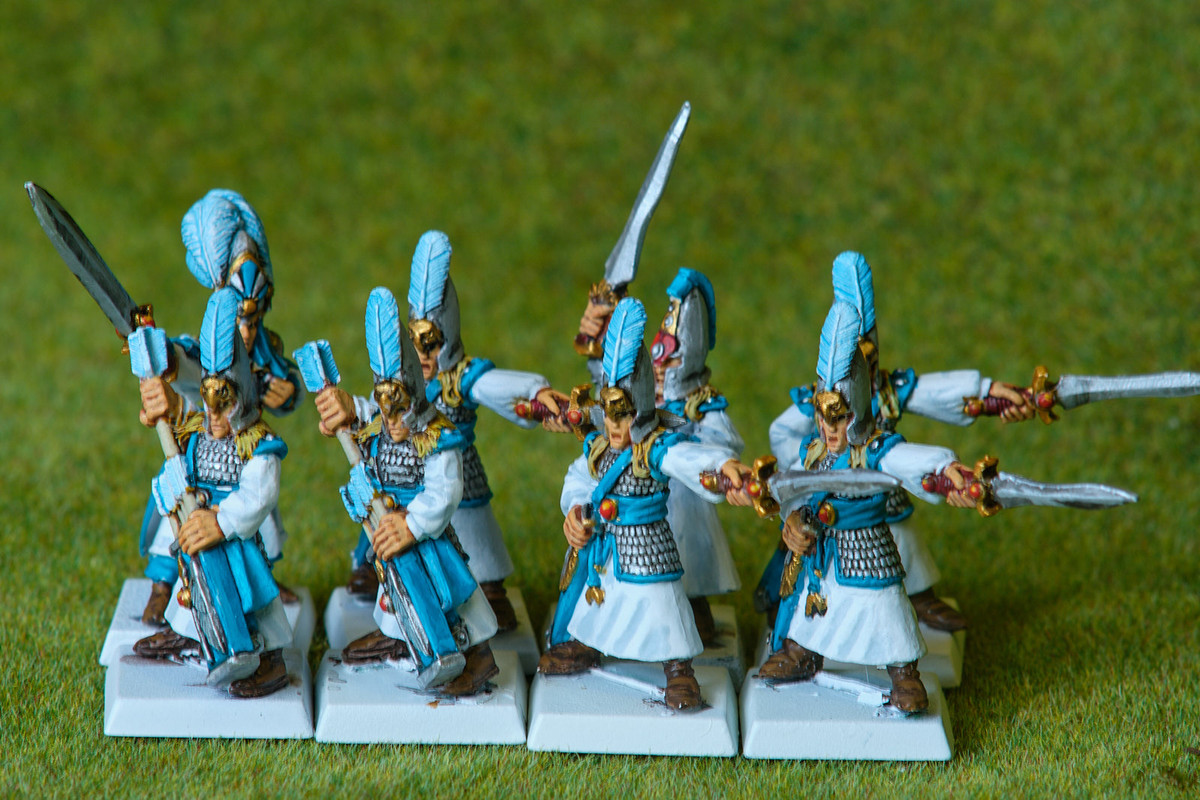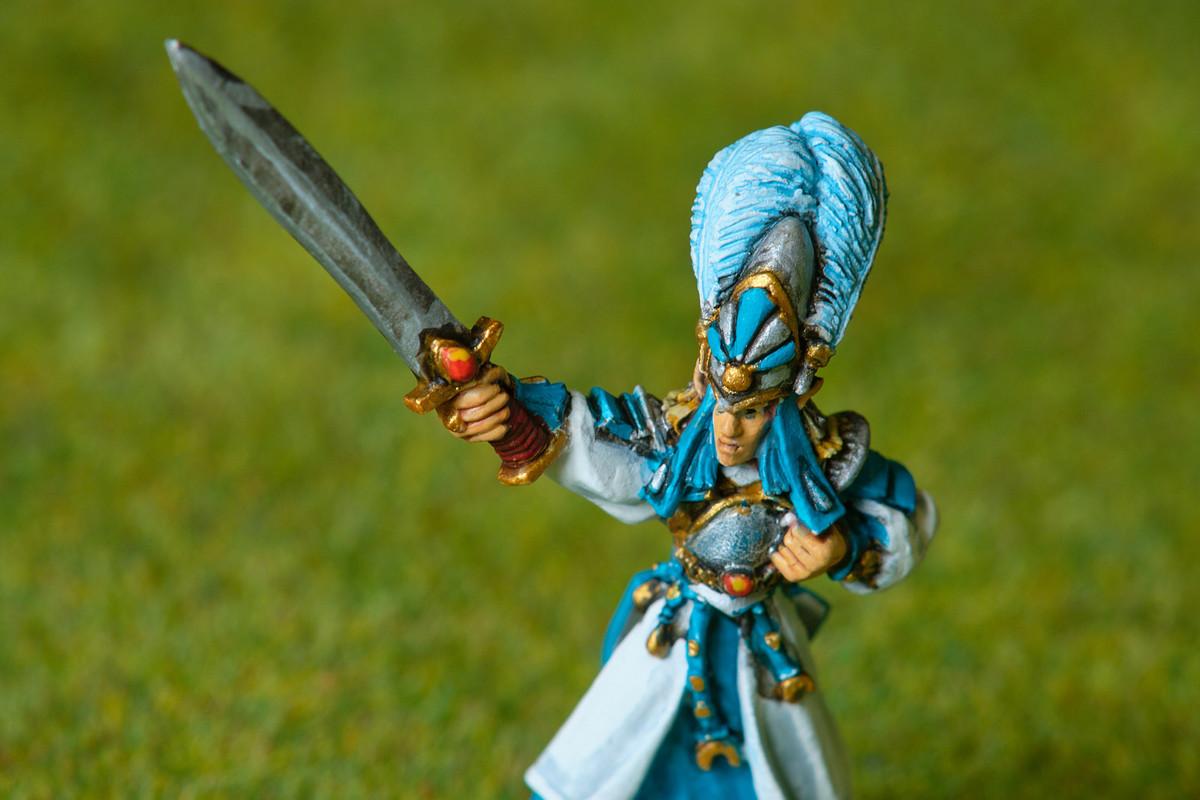 For some reason the white balance to the above two images is too cold - the bases are bluish and should be pure white