During black friday a local game store was selling the Dominion box set for $100 CAD...(1 per person)
So me and a friend got one each and swapped the halfs, and I have some stormcast now.
I had a list in mind, adding in my Celestant Prime I had for my DOK but can no longer use with them since alliances changed.
Selling off the stuff I didnt need and buying what I did, I think I sended up spending $200 for this whole army
This is a small part of what I have made so far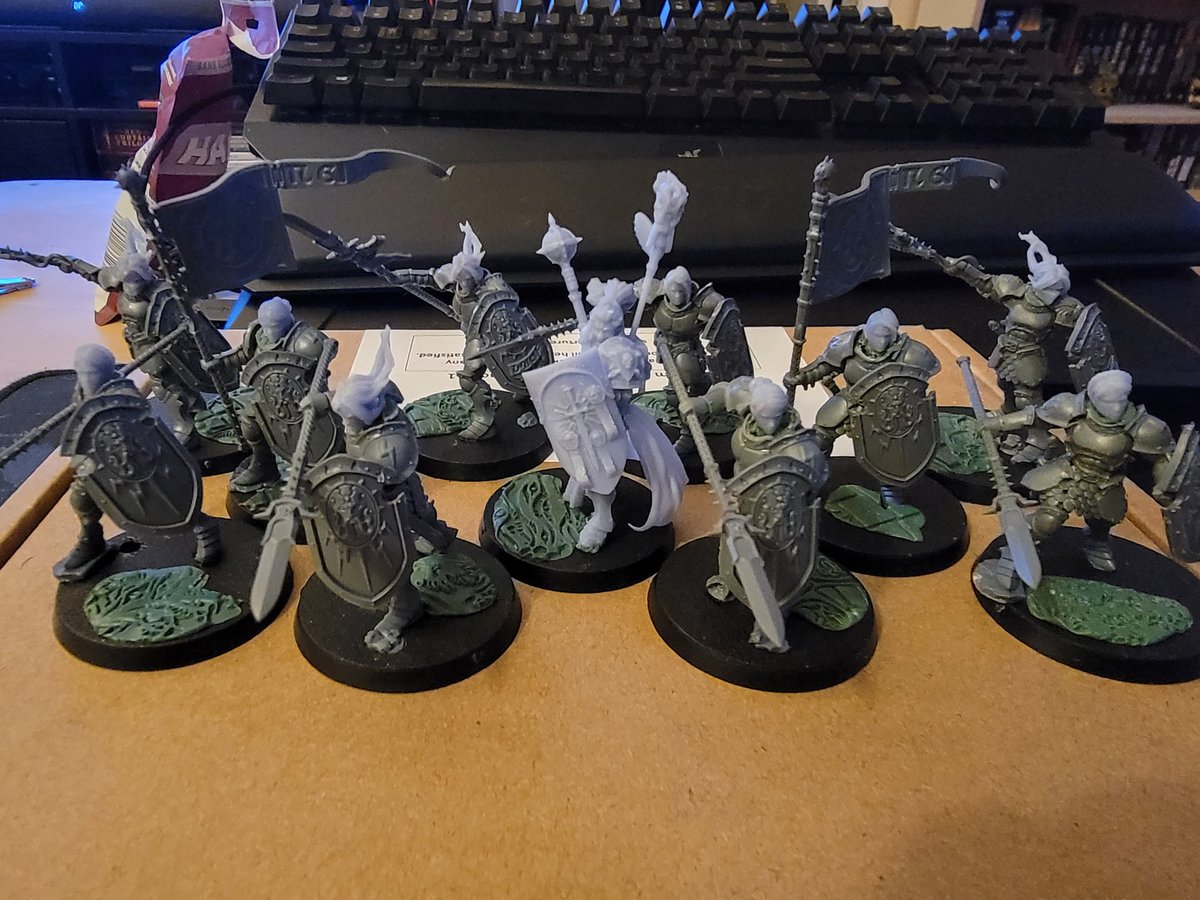 I 3d printed the heads and the stormcast Brigette
My idea is to make them "The Daughters of the Storm"
Basically the souls of Aelven warriors who died, betrayed my Morathi-Khaine (in the books she kills a lot of her own people often)
Sigmar claimed the souls and reforged them as stormcast