Alathis is just a day away from taking part in the Ritual. A Ritual which is required so he can become one of the magically enhanced super assassins, a Hunter.
The Ritual which only one in five survives.
But before he can he needs to work through his tremulous and traumatic past.
A past that would've driven anyone else insane or broken them beyond repair.
Will he become one of the One in five?
Or a corpse?
Chapter 1: A New Name
Chapter 2: On Fear
Chapter 3: Of What Came Before
Chapter 4: A New Life
Chapter 5: Pain Beyond Pain
Chapter 6: An Eldritch Revelation
Chapter 7: The Battle Begins
Chapter 8: Falling, Flying, Freed
Chapter 9: The Red Sea
Epilogue
The Angaran Chronicles: Of Frozen Death and Mysteries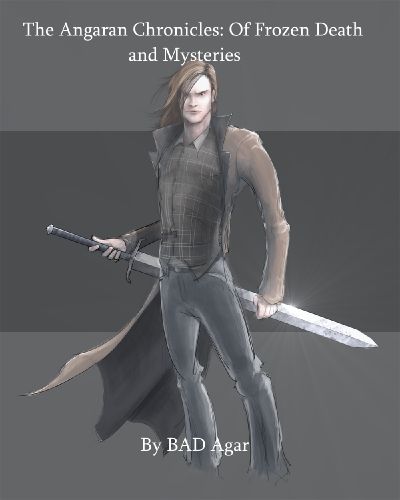 Alathis and his master are on their first assignment together. To protect the locals of a small town from the vampire hordes during the '50 Days of Night.' It is an extremely dangerous mission to undertake, but soon it seems his most dangerous adversaries aren't Alathis' enemies but his allies.
A direct sequel to The Angaran Chronicles: The Ritual.
Chapter 1
Chapter 2