Prince of Spires wrote:
Mireadur wrote:
im only a few days away from my seaguard
. Im really in the mood for them
Old or new models? I preferred painting the old, metal ones. They felt very elegant to me.
Looking forward to the next bunch of models
Rod
The plastic ones i started last year. I have 4 half painted since last summer and then another 6 for the last row. Im gonna try to paint them all this month. And then, in the beginning of april i hope to paint this amazing model:
EDIT: 1 more, 3 to go. From here on it started getting repetitive.
EDIT 2: And another.
EDIT 3: Yeaaaah i finished the last 2 skeleton warriors i planned to do. Some unit shots included so you can see the progress: 19 out of 35 painted, but i lack the models here in belgium so i put wight kings on hold until mid-April.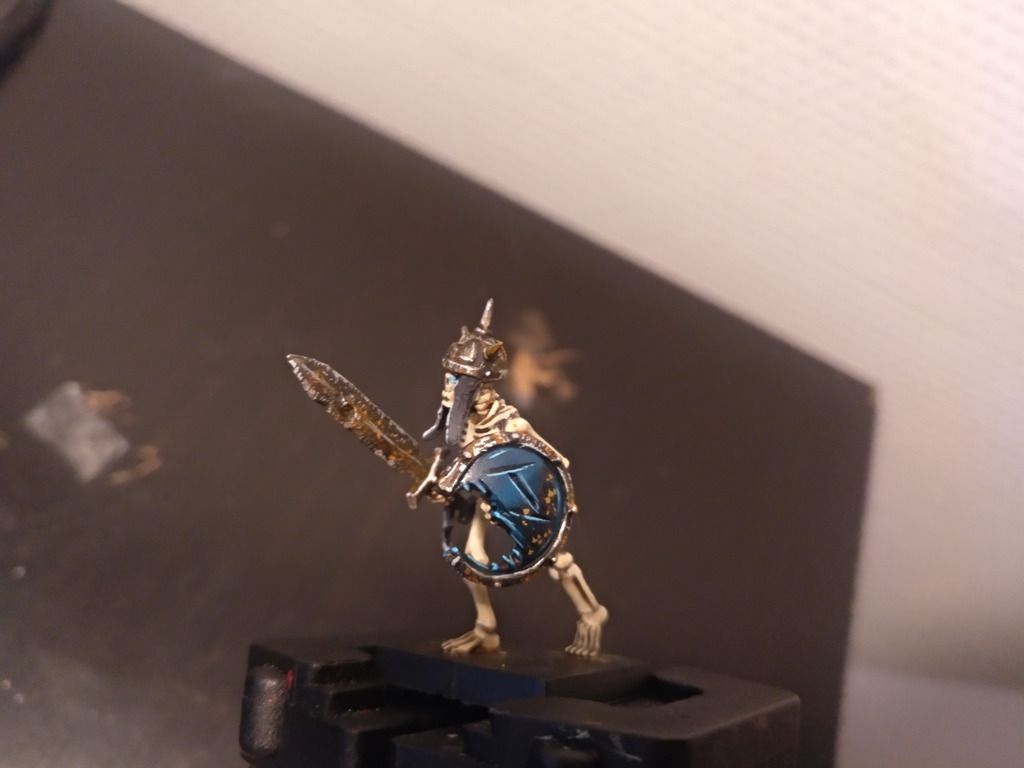 On this back pic you can see the differences in bone colours im using, some are subtle and cant be seen much on the pic but others are apparent.
Tomorrow more... Gotta love to see the armies growing.