This is a subject that I've been thinking about recently, there aren't any real options available on the market for an elven castle or fortress for siege games. Since the latest rules expansion for Kings of War has siege rules that I really want to try out, I'd like to have one that looks elven. I've accepted the fact, that I will probably have to make one from scratch, but since I am not a designer, I'm not sure how to go about making one.
Has anyone built and/or designed your own elven fortress for this purpose? Maybe a display board with a citadel-flair? With Warhammer Total War we have a lot of reference pictures:
There are some pictures of completed projects that I've found, but they don't quite look right to me: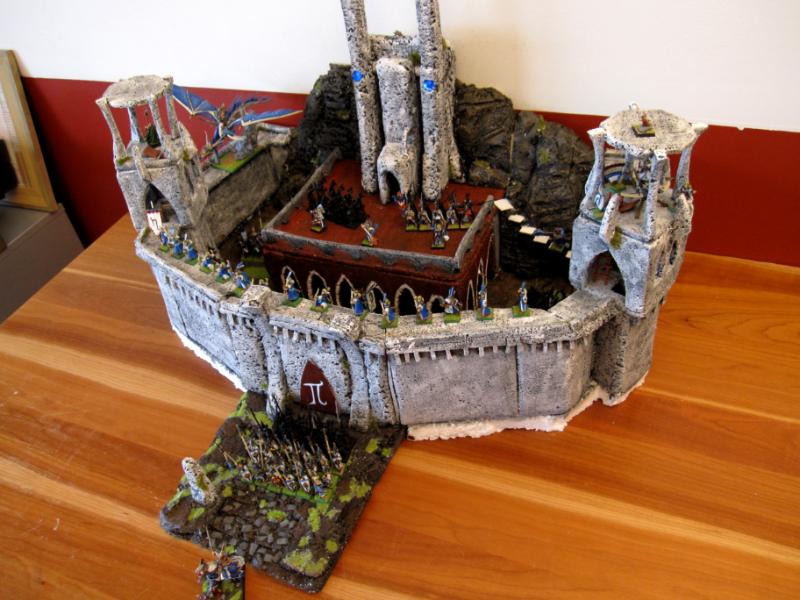 This is the closest to what I've been thinking, but it seems to be rather difficult to store anywhere:
http://forum.oldhammer.org.uk/viewtopic.php?f=8&t=6550&start=80
Does anyone have ideas?