andrew.a.galea@gmail.com
- Post Worldwide
- Accept Paypal
Models:
-Dwarf Lord on Shields
-24 Slayers (2 champs, sb, m)
-12 metal Longbeards (fc) + 2 converted anvil guards + BFSP dwarfs as back rank fillers (whole unit is ~25 total) (I've doubled this entire unit has hammerers and there have been no issues/complaints)
-30 Warriors with great weapons (full command) + 10 bugman's rangers as back rank models (whole unit is 40)
6 model unit filler that can be used in any infantry unit.
- BFSP cannon
- 2 metal classic stone throwers
- plastic organ gun
- converted bsb
- runesmith
Pictures: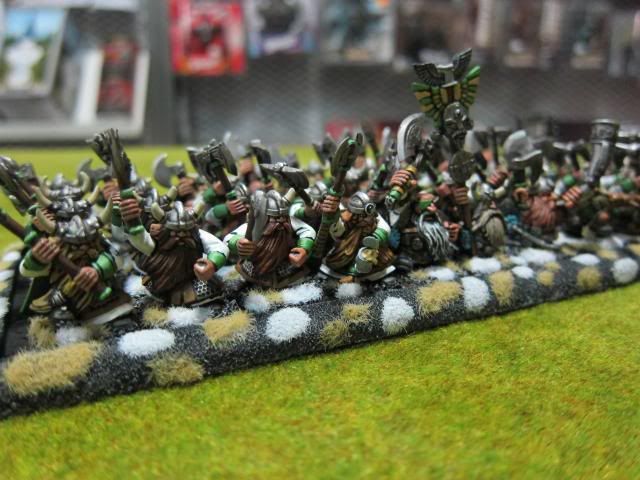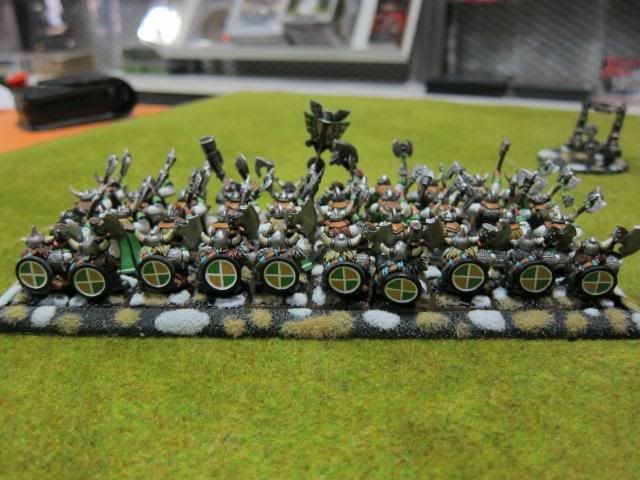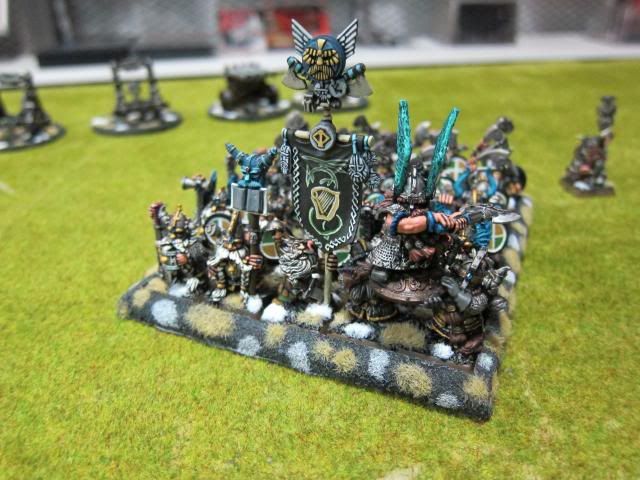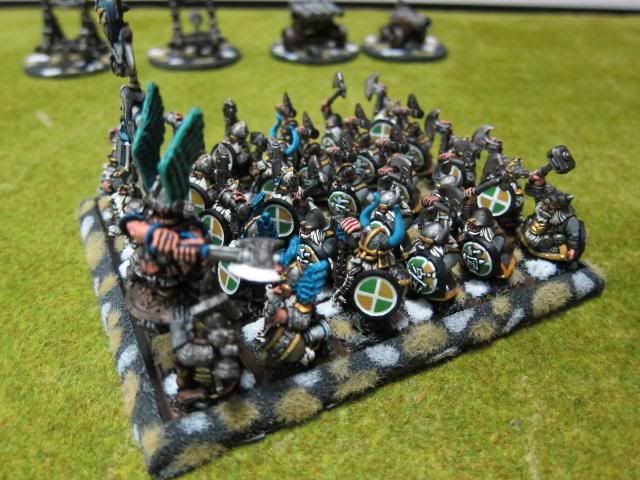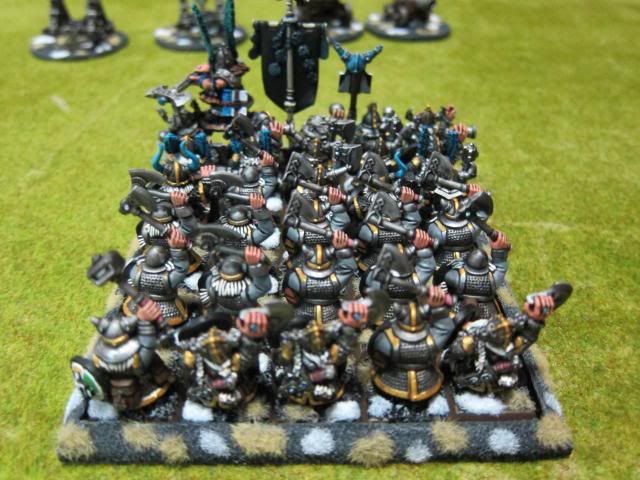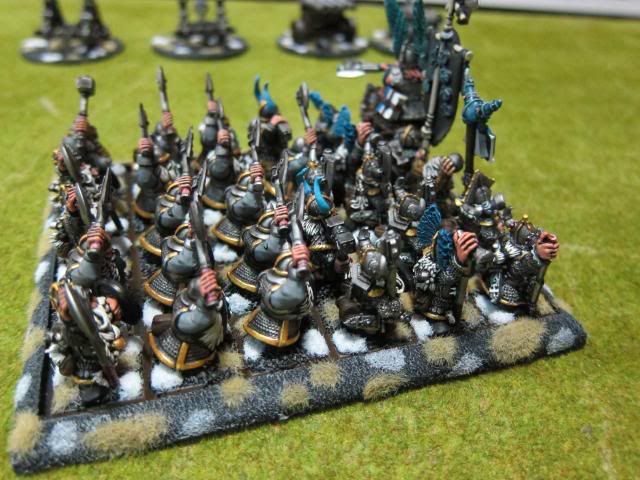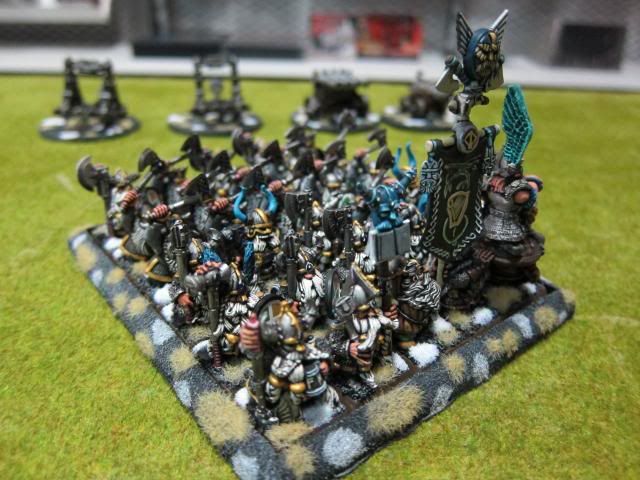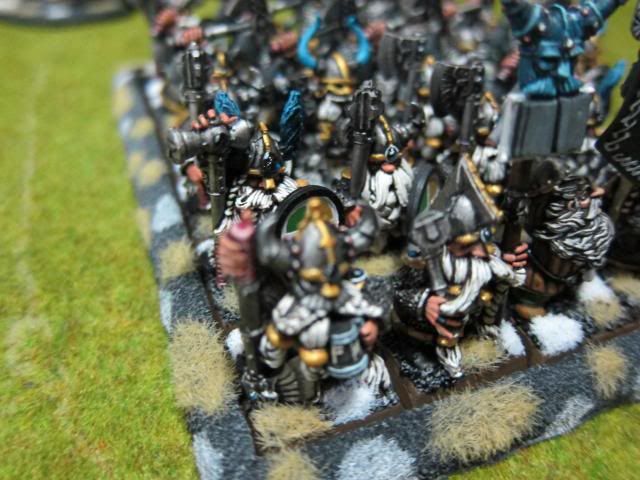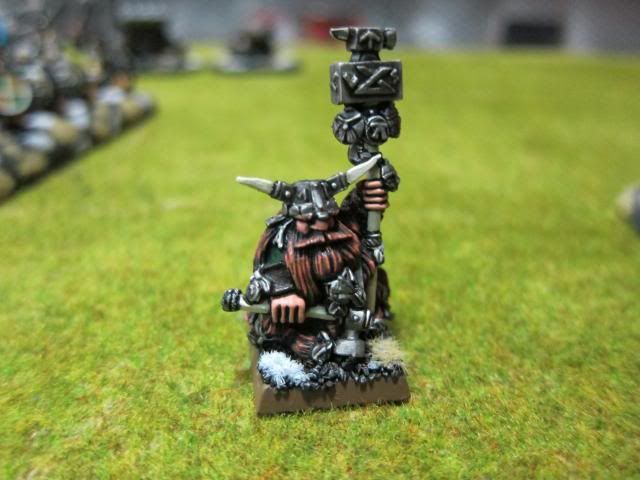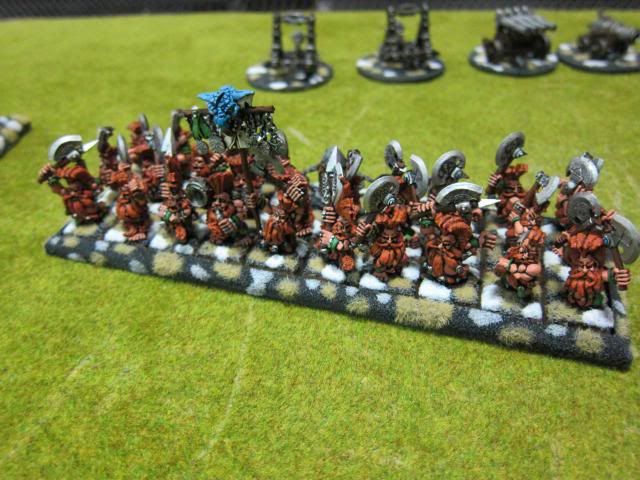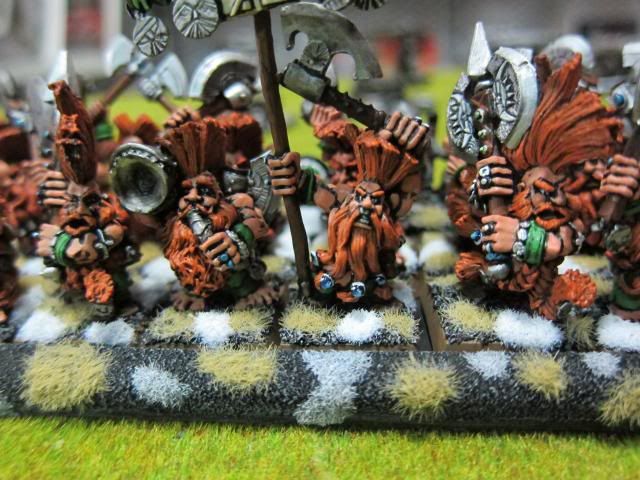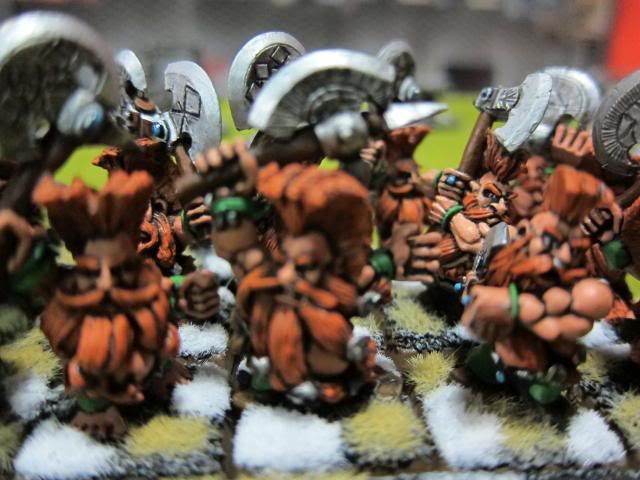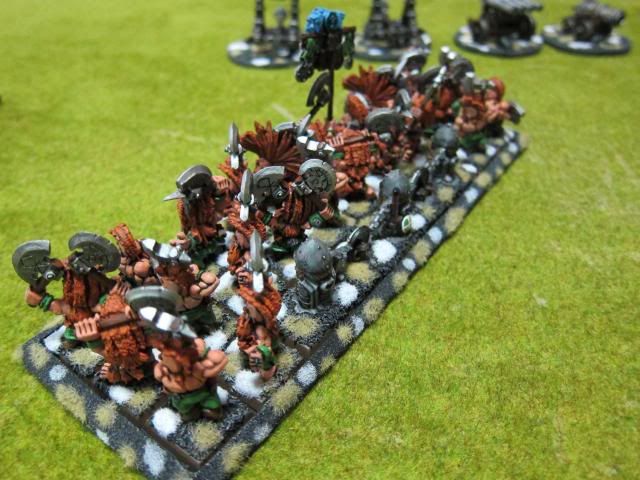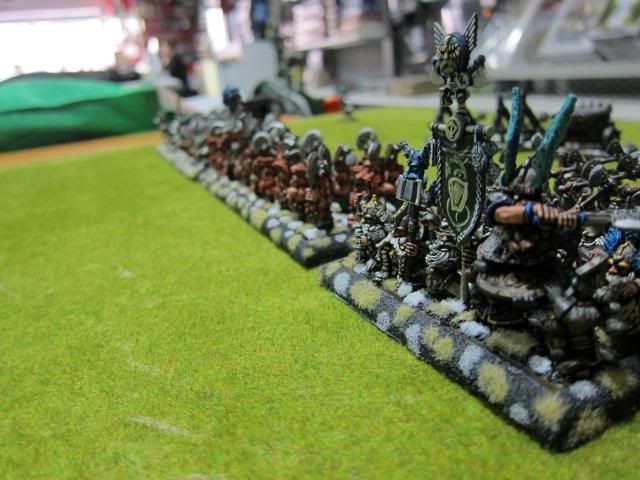 Price Breakdown:
- Retail value is approx 350 euros, but probably much more. Some models are OOP and I priced them as equivalent metal blisters.
- Case is 40 euros. Foam is custom cut just for this army and fit perfectly into a 3 foam case.
- Movement trays are resin and come with spares for formation changes. There are: Two 10x4, One 10x3, One 5x6, Two 12x2, One 5x2. All painted and flocked like the ones in the picture. There are also six 60mm radius circular warmachine bases (for the 4 machines + 2 extras you would like to add). The machines just sit on top of them and are not glued for easy transportation. Also I had the foresight to not glue the bases on as some tournaments use square warmachine bases, some round, and some not at all. ~20 euros.
- I've estimated the paint job at a value of 350-400 euros. I think I've undercut myself a bit on that just based on the amount of time and general love I gave this army. As a reference some commission painters charge 5-10 euros per infantry model for gaming to high gaming quality not including assembling and cleaning. I cut no corners on this force, all eyes on ALL models are done properly and back rank models are shaded at the same consistency as the front ranked ones. I don't think the pictures do justice to the models, I feel the lighting/flash changes the tint of some shades. It has won a best painted award.
-On request I will include a list of colours used to paint any of the units and steps used to base the models. Perfect for adding to the force.
-On request I can add a set of matching dice, and a viable (tournament winning) army list. You can literally bring your tape measure, army and rulebooks to the post office, pick up the army and go right to a tournament.
Total figure I'm looking for is a minimum of
800 euros + shipping or best offer
. I think its a steal but I have to move the army. Normally I would try to fairly sell this for about 1k.
They are worthy, battle tested and award winning in both paint and game, and they deserve a good home.
A
My trading rep is on ulthuan.net where I have sold full armies in the past. Lord Anathir. I also have the ebay username "anathir".