Thanks for the responses!
You guessed correctly - I was referring to the older metals below that look like they're wrapped in curtains: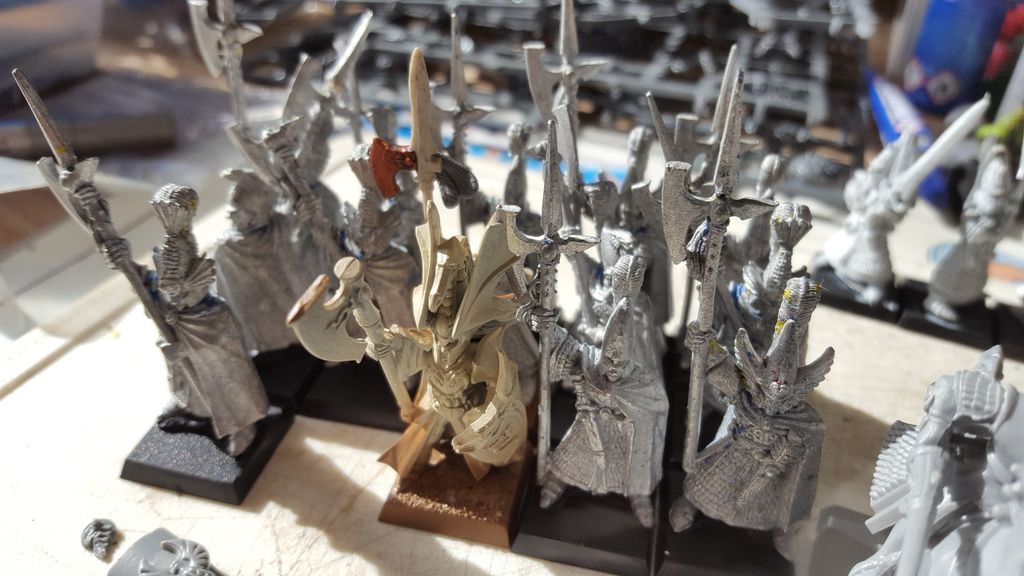 I have a raft of 5th edition High Elf models that I was too nervous to ruin with a rubbish paint job when I was a kid - Silver Helms, Swordmasters and a handful of White Lions. I don't mind the newer plastics for the Phoenix Guard, and I'm weighing up whether the investment in tracking down a unit of those metal relics is worth it to negate the size discrepancy with the rest of a 5th ed-model-army.
I have been punishing my eBay watchlist - the Glade Guard plastics, for example, look like some brilliant stand-ins for archers. I'm considering a much bleaker paint-scheme than the traditional blue-and-white brigade.
I'm looking into both the 9th Age and Mantic rulesets, but the heartstrings still pull me back, particularly to 6th edition - probably a byproduct of playing so much Mordheim!