RT notices some unusual dropper bottles on a shelf.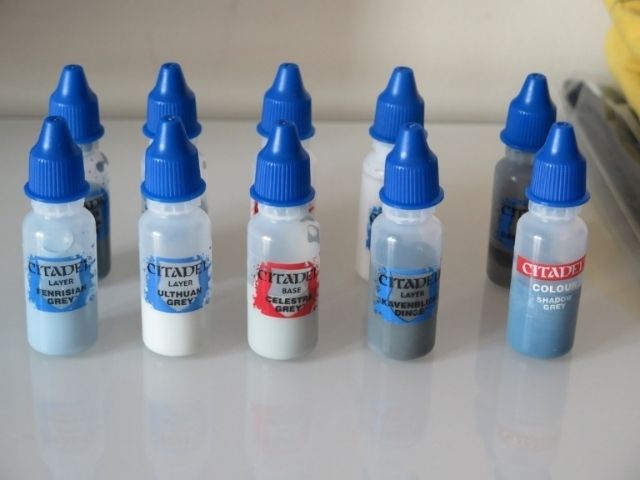 + a few empty bottles and lava beads lying around.
The mage explains he is working on a new signature spell…to transform GW paint pots into dropper bottles.
However, he hasn't quite perfected the spell, so he is transferring the paint manually at the moment.
Demonstrating, he peels off the GW label and cuts it (with scissors) to fit the dropper bottles.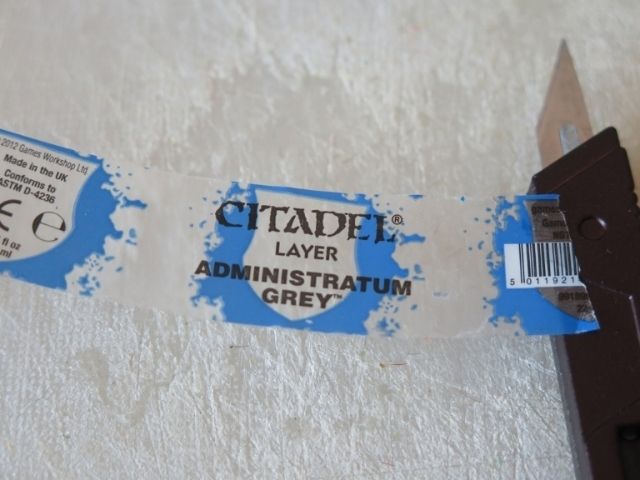 Next he thins the paint and gives the bottle a good shake, remembering to close the lid first.
Then with a flourish he snips off the lid and starts to incant the spell.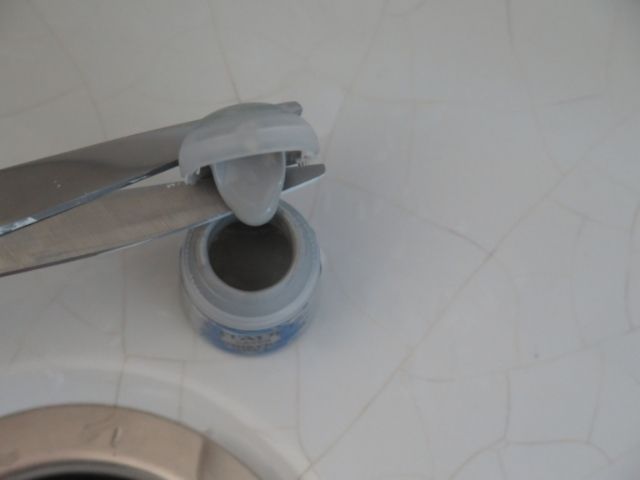 Using a funnel, the mage transfers the paint to the dropper bottle, carefully managing the energy level, thereby avoiding any calamitous spillage and his wife's dimensional detonation.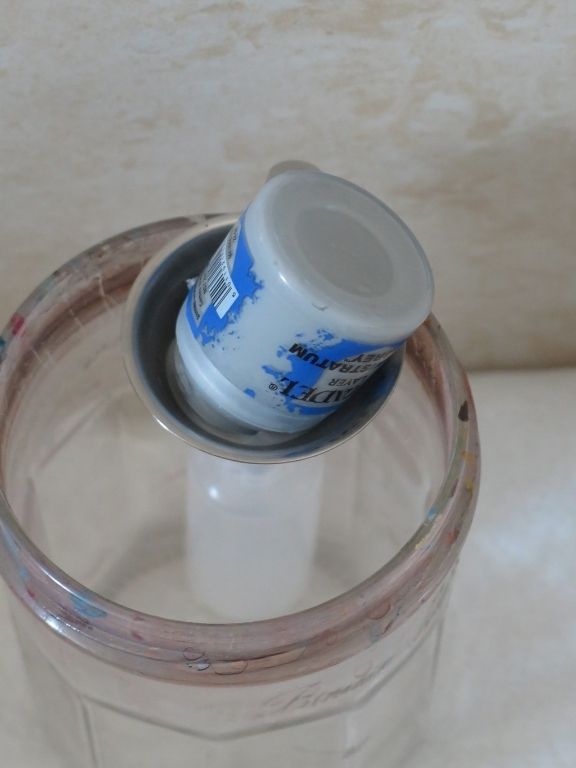 Voila! The mage flourishes more finished bottles, whilst RT worries about his sanity.
Footnote:
• Bottles: Ideally good quality dropper bottles (e.g. the empty dropper bottles from Reaper), cheap bottles bought over the Internet are of variable quality, many leaked or split over time.
• Agitators: not essential but nice if you have them.
• Thinning Paint: I added 1 to 2ml of water so that the paint ran smoothly into the bottles (it also encourages the use of thinner paint). For thicker paints it might be necessary to 'assist' the paint flow thru with a small brush (or screwdriver).
• Decanting time: Around 1 to 2 minutes…any longer and the paint is probably to thick, plus the funnel becomes harder to clean as the paint starts to try.