Getting bored with the monthly accounts, RT surreptitiously works on his 'Beginner's Guide to Magnetic Movement Trays'
Starting with an old plastic movement tray.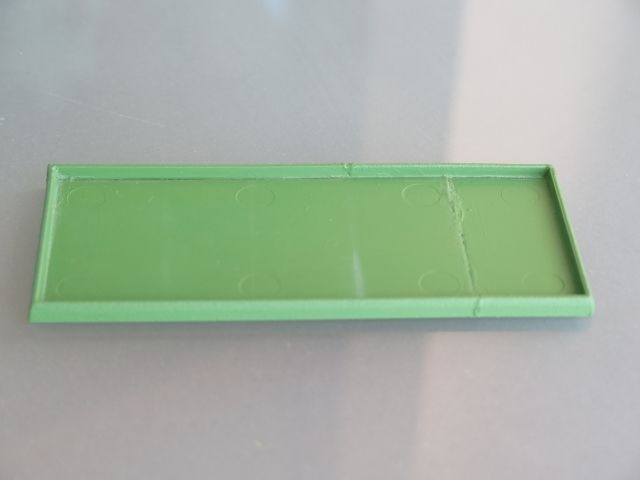 Entering a trance like state he tackles the first question 'To magnetise the model or the tray?'
Upon waking he decides the easiest option is to magnetise the model.
Next he reviews an ancient text detailing the different types of models…plastic, metal, finecast (he stops himself spitting on the floor) hybrid…etc…etc.
Upon waking he divides the models into 2 categories, heavy and light and does a bit of 'magnet' research to determine the type and sizes.
He logs onto ebay and helped by his years of smuggling sources a great deal from Cathay (ent-mart.com) and negotiates free delivery.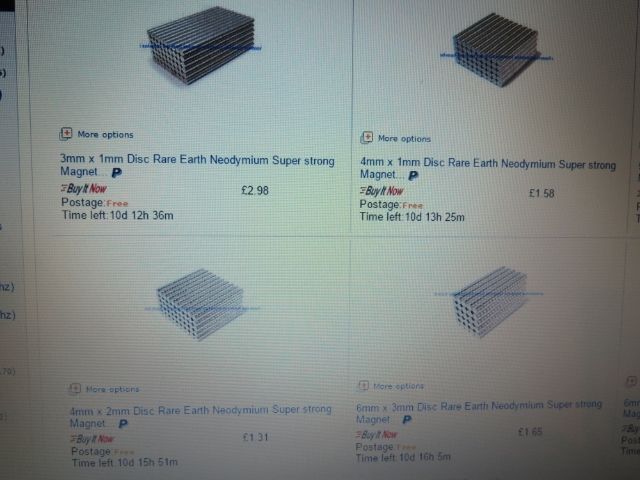 Now fully alert and pumped with adrenaline he considers how to magnetise the trays
…and gets totally confused…steel sheets (not all stainless steel is magnetic), tin sheets, steel paper, rubber steel sheets,
magnetic paint, magnetic tape, custom made supplier options.
Eventually whilst munching thru a tin of biscuits…he opts for Tin Plate.
Tin plate is highly magnetic and thin, only 0.5mm and can be cut using a good pair of scissors…no need for tin snips, nibblers,
saws, a guillotine or any other professional type tool.
He suspects that its made by elves as it comes in very handy 100mmx250mm sheets.
Snip, snip, a few dabs of superglue and a few seconds later one magnetised cavalry tray.
One sheet makes 4 cavalry trays (5x1 models wide).
It can curve a little at the edges when cutting with scissors so RT sticks it under a table leg to flatten it out before gluing.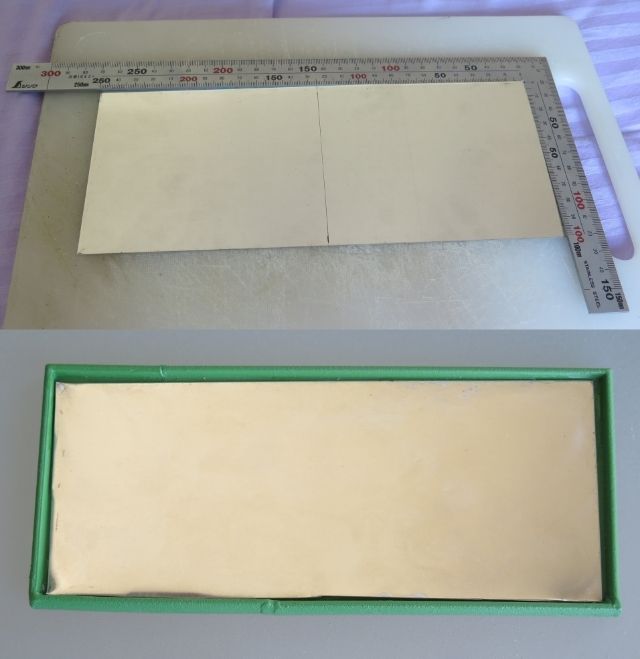 To finish a spray of Goblin Green (Army Painter) followed by a protective varnish spray (Testors Dullcote)
…the models still stick to the sprayed tray.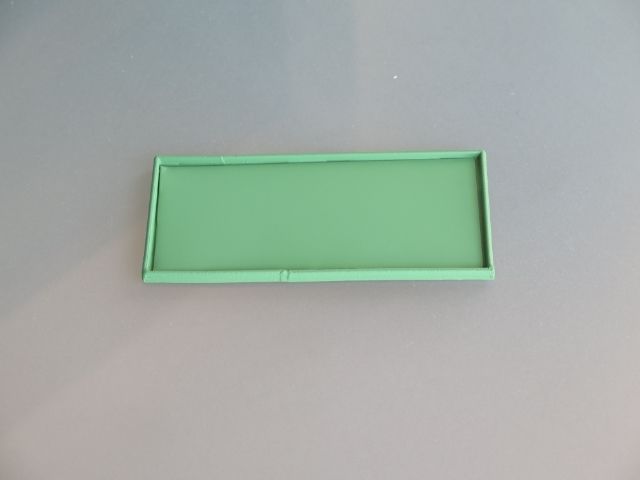 Feeling pleased with himself RT moves onto the lighter models…of course the tin plate can be used,
but lighter models can sometimes be hard to remove, so he decides on magnetic sheets (steel paper).
Again thin and very very easy to cut. The magnetism is not as strong as tin plate (not even close) but
works well for plastic infantry models.