Things are going badly for The Company – they stand accused (with supporting evidence) of the reckless, wasteful loss of elven lives…the Judge (from Lothern) comments, these are Seaguard not Ellyrian Reavers.
The Roc is in rehab…trying to deal with its fear of flying.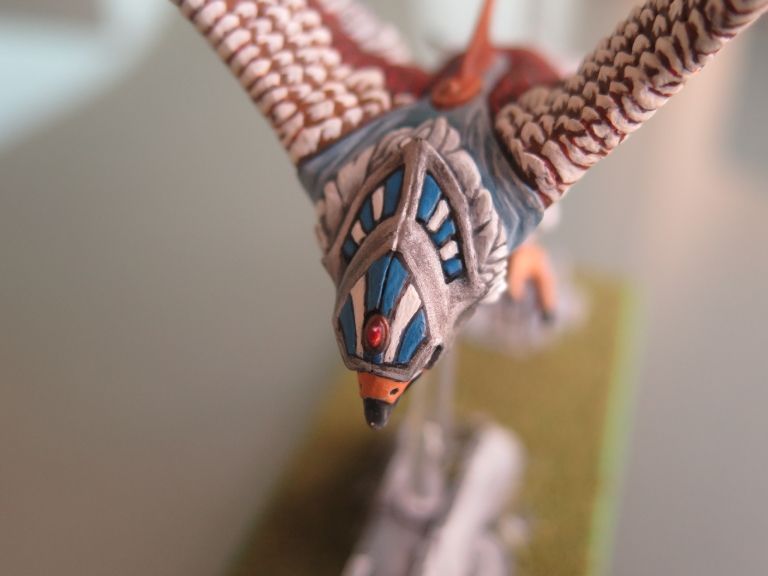 An inspection of the wreckage reveals that some idiot attached the wings upside down, The Company is absolved from all responsibility and the case dropped.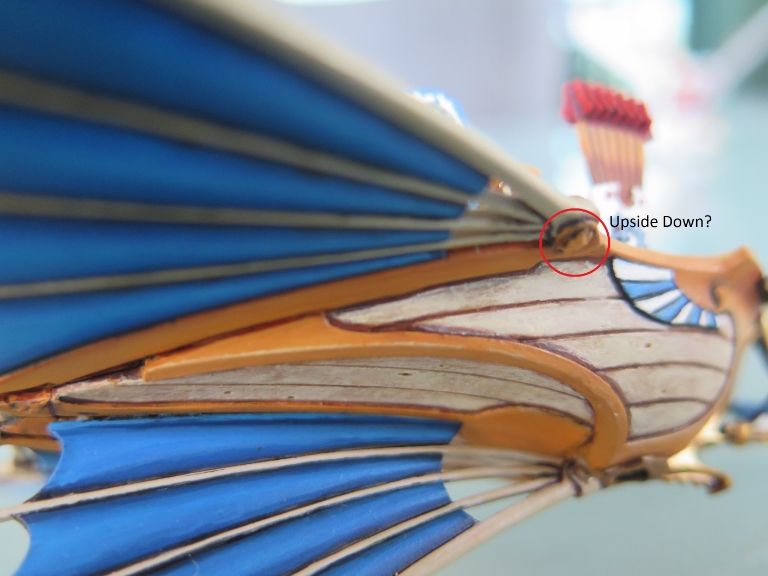 To celebrate they attend a local 'Air Show'…amazed at the incredible stunts…and lack of fatalities.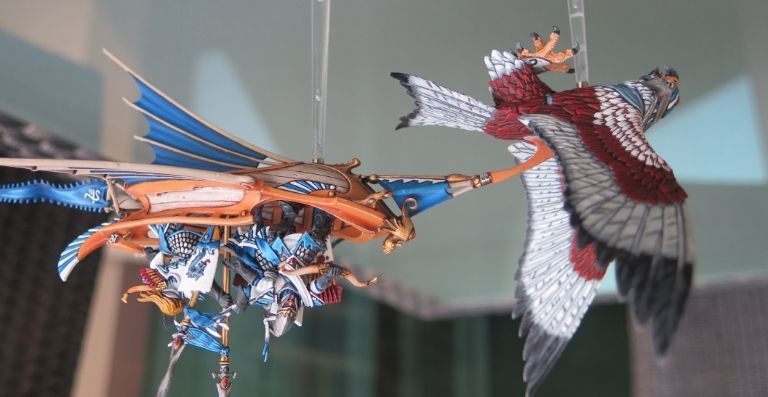 Suspecting powerful magic…RT takes a sneak look at the construction of the cutter's.
The Company splash out on some heavily magnetised boots…unfortunately the crew are using them to show off their break dancing skills.
The Company avoid bankruptcy and normal flights resume
Next Post: An 'Ace Fighter Pilot' applies for a job
Info Notes:
• To enable crew swaps magnets were used to hold the crew to the cutter.
• Skycutter wings – I attached the wings upside down (by mistake), and thought the gap between the wings and hull intentional. This meant that the wings didn't fit completely into the hull and b***** up the rudder attachment.
• Rudder – this is awkward, even without the above balls up!
• Tillerman – connecting this guy to the tiller and getting his feet on the ground/cutter is a bit tricky.