Sarcon's basing method:
1) Glue the model on the base, along with some bits, scenery and rocks.
2) Add some feel of level to the base, along with blending in all the various scenery. I use a cheap modeling clay for this that dries when exposed to air. I do always glue it on the base with some PVA glue, otherwise it might come off when you really don't want it to. I use a GW sculpting tool to spread the clay around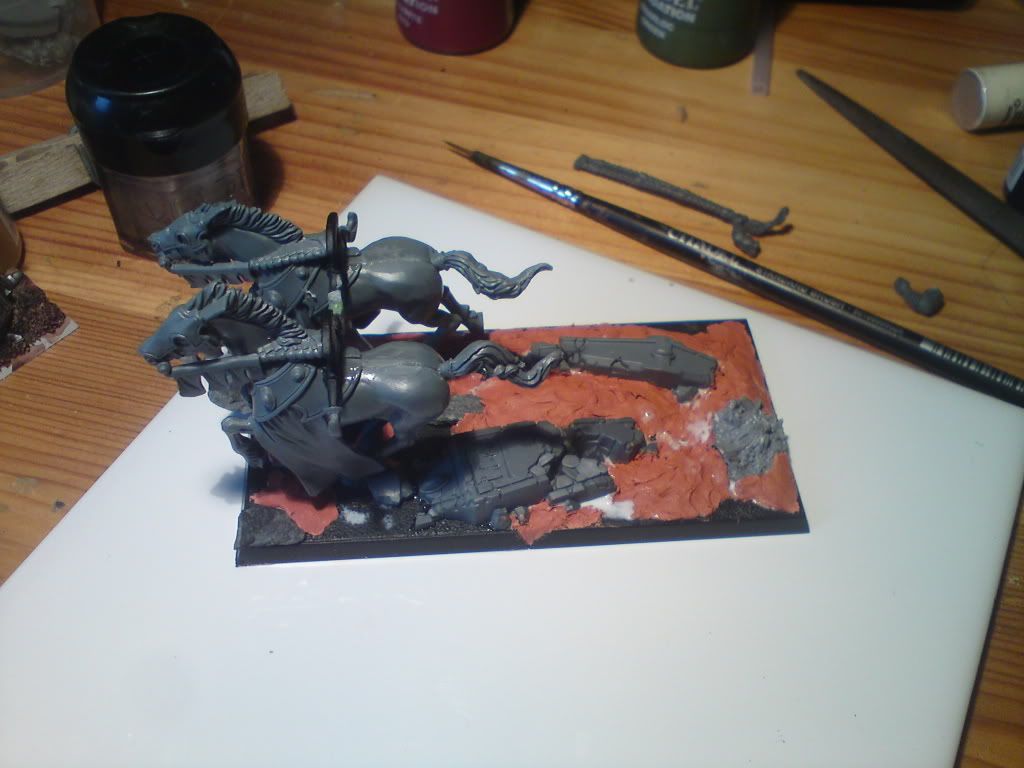 3) Next step is to apply PVA glue on all the places where you want sand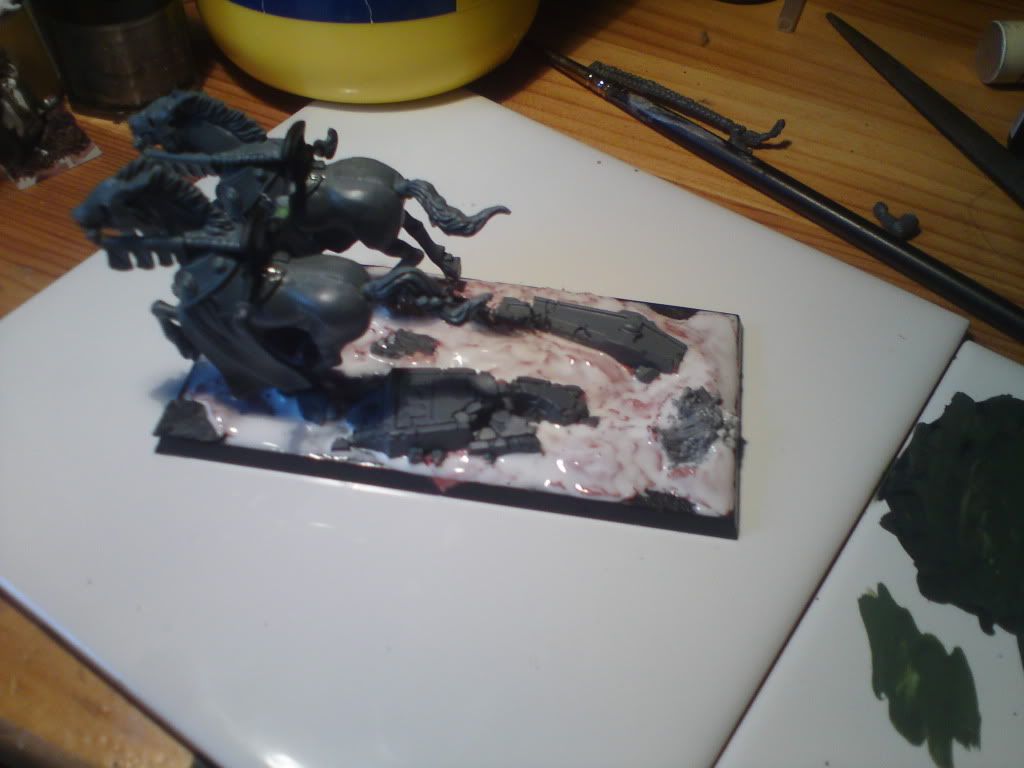 4) The base when it's sanded. The sand does look a bit dull to me, so I'm going to add some more variation to break the whole thing up a bit, visually.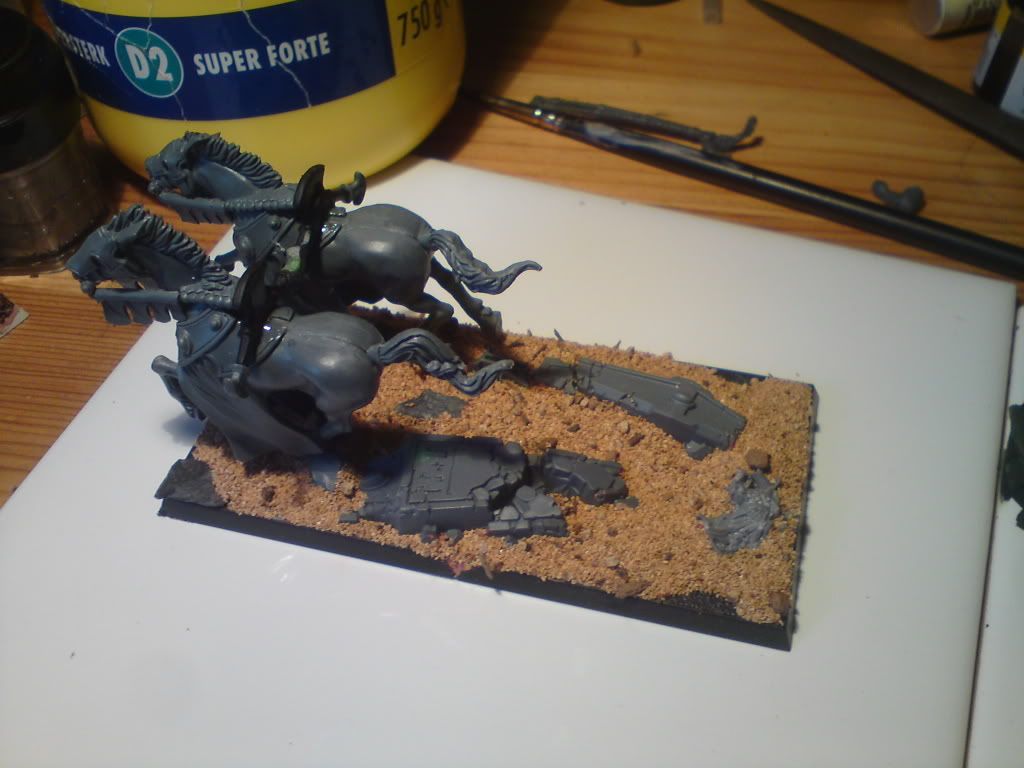 5) And to do this, I will glue on some patches of fine slate. Apply the PVA in various small patches:
6) And apply the slate!
Now, off for basecoating