Yesterday was a long day, but it was a lot of fun, not a great result, but a couple of close matches isn't bad.
I didn't trust my phone to last, but I did take some photos.
The night before, we thought it best to have a game and see how it plays, his half of the list vs my half.
Forest Spirits are tough.
Round one 8-12 vs a Chaos Dwarf/Orcs list.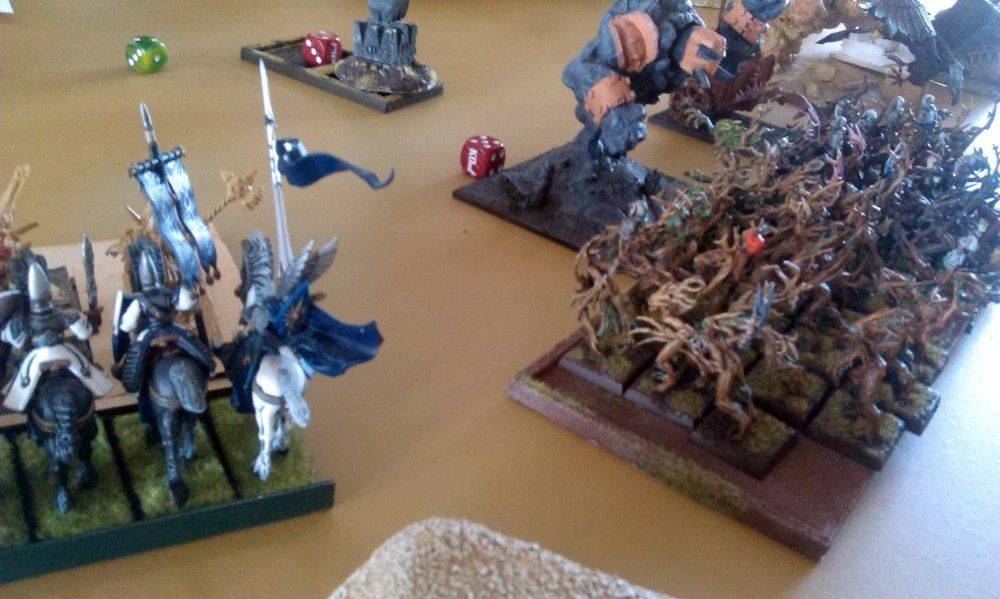 Round two 0-20 vs Daemons/Warriors.
Round three 9-11 vs Dwarf/Brets.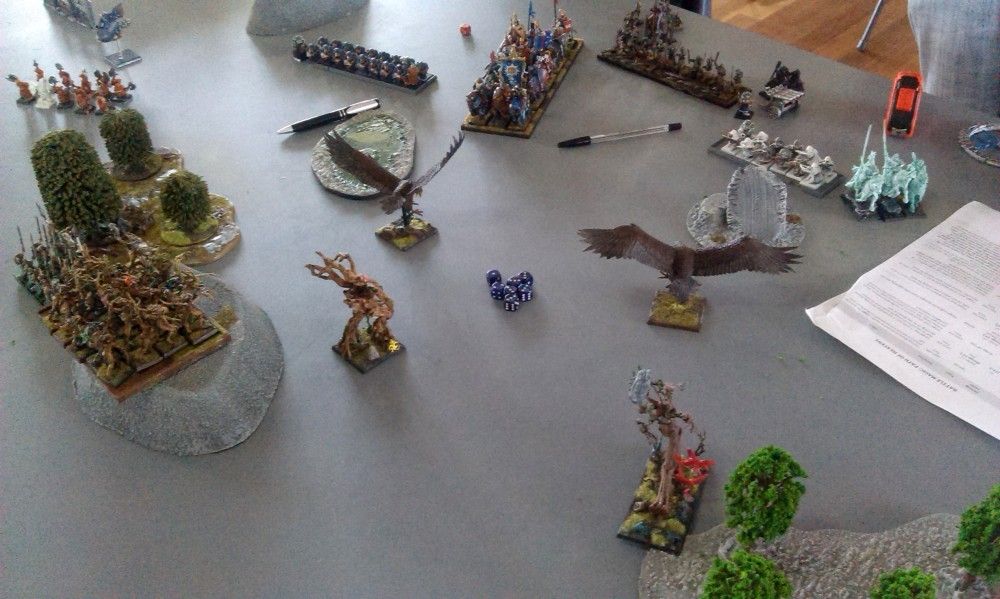 _________________
Lord Elessehta Silverbough of Ar Yvrellion, Ruler of Athel Anarhain, Prince of the Yvressi.
Beastly

member of The Mage Knight Guild.
Narrin'Tim wrote:
These may be the last days of the Asur, but if we are to leave this world let us do it as the heroes of old, sword raised against evil!