I was at QNK's Crusade on the weekend, and picked up some things for my High Elves, or someone else's if either works for my Secret Santa.
I got the Cool Mini or Not Griffon Commander, and some cool hero mode from a different line.
I also got a box of the new Shadow Warriors, so I'll be retiring the old Mist Walker Archers I've been using, and do up some proper Shadow Warriors.
While I was there for the tournament, there were a couple of stalls there selling stuff, and Gav from IF in Brisbane was doing painting demos.
I was busy playing so didn't get to ask him paint questions, but I did get some Terrain along with the models.
A big, heavy tower, caste with Hirst Arts, it's huge~ but cool. As well as some of the new pre-painted 4Ground Fantasy line of lazercut MDF buildings.
I assembled the inside walls this afternoon, and there are a lot of pieces, so these will have a lot of detail, pretty typical of 4Ground.
Here's the force I took to Crusade: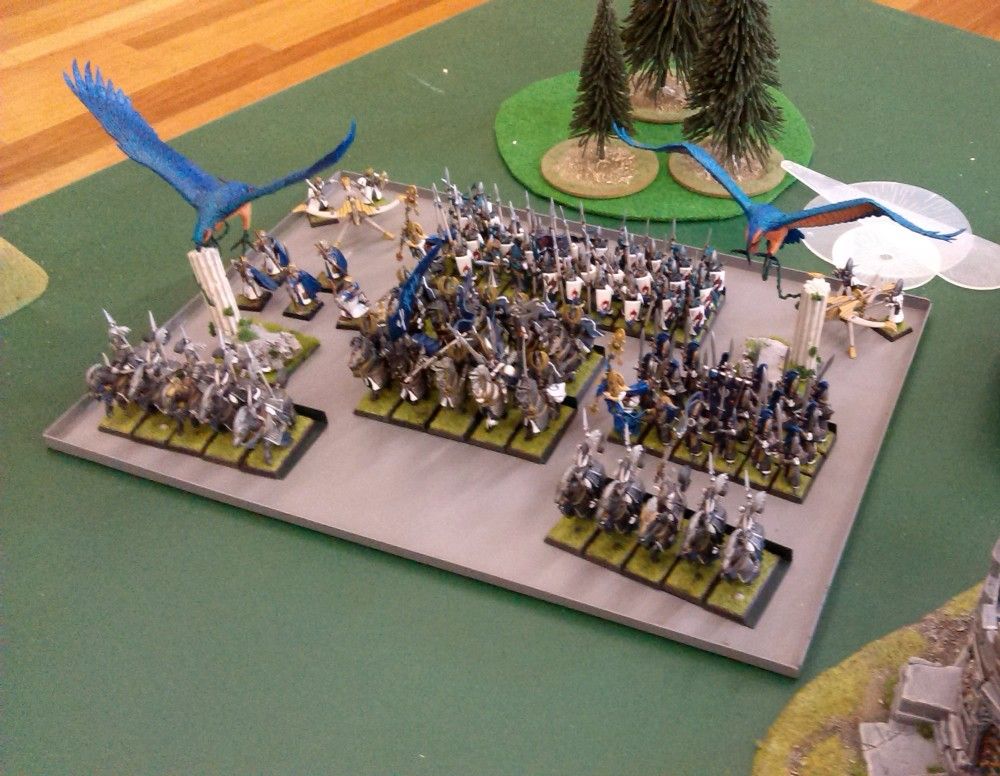 I came 22nd out of 41 participants, with a; 13-7, 5-15, 12-8, 8-12, 5-15(2wins, 3losses) record, it was a lot of fun.
_________________
Lord Elessehta Silverbough of Ar Yvrellion, Ruler of Athel Anarhain, Prince of the Yvressi.
Beastly

member of The Mage Knight Guild.
Narrin'Tim wrote:
These may be the last days of the Asur, but if we are to leave this world let us do it as the heroes of old, sword raised against evil!